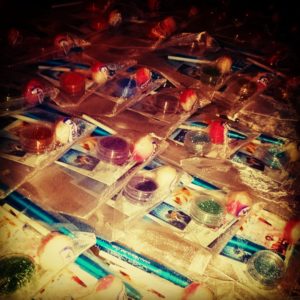 Just a quickie!
PHEW! Things are a bit crazy, but in a good way! A Ballad of Confetti, Cake and Catastrophes is now available in eBook and paperback. I'm extremely proud of finally getting this book out, and very pleased at the reviews I got from the Signal Boost Promotions tour.
I went to the Queer Asia conference at SOAS University of London last weekend, and just about managed to keep up with all the extremely clever people presenting their papers. I met so many inspiring people, and learned a great deal.
I'm now gearing up to go to Euro Pride Con in Berlin this weekend, and shiMMer in Birmingham next weekend. I was EXTREMELY lucky to have the opportunity to upgrade my ticket to EPC, so I'm now attending as an author! The past week has been a flurry of sorting out shiny swag bags, and now I'm all set to fly out tomorrow morning – EEEKKKK!!
It looks like there might be a London book fair and signing in August, but I will post more details on that when I know…
Work on Without a Compass has begun. It's slightly slow going to get off the ground with everything else that's going on, but I know once I really sink my teeth into it, it's going to fly off the page.
Okay, that's it for now. Speak soon!!