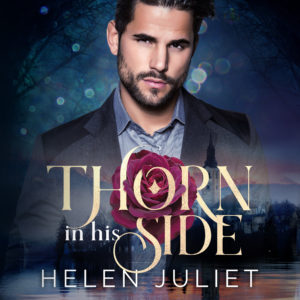 Well, it's been two years, but www.helenjuliet.com has been completely redesigned and updated. In that time, I've mostly been focusing on my American pen name, HJ Welch, and only released one Helen Juliet novel in all that time (A Right Royal Affair). But all that's about to change! Tomorrow sees the release of new book, Thorn in His Side, a Beauty and the Beast re-telling. I will continue to focus on Helen Juliet for the first half of this year, then balance both the pens as equally as I can going forward.
This weekend I'll be going to shiMMer in Birmingham, an all-day MM book signing. I will also be attending Book Lovers Con in Nashville in March. At the moment, my office is a mountain of books and swag, lol!
Never want to miss a release? Sign up to my newsletter!
Want ALL the gossip, including teasers of upcoming books, giveaways, and the chance to receive advanced reader copies of my books? Join my Facebook group, Helen's Jewels!
And finally, if you want to see what I've been up to as HJ Welch, please check out that website!