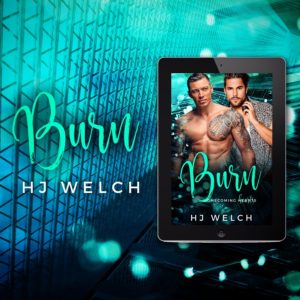 Happy new year everybody! I hope you had a great 2017, and I wish you all the best for 2018!
My year got off to a great start with the release of the third Homecoming Hearts book Burn which I'm VERY proud to say made the gay romance top 20! Thank you to everyone who has read the book so far. I hope you enjoyed Raiden and Levi's story as much as I enjoyed writing it!
I will soon start work on Steam, Trent and Ashby's story. But first I'm working on a bit of a secret project that I'll hopefully be able to talk to you about soon! I have soooo many books lined up for this year that I just can't wait to write and share with you. So, I better get on with it!