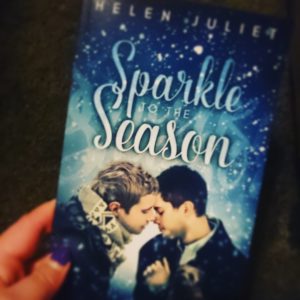 I can't believe it's December already, this year has gone so fast!
Well, I left my job and am a full time author now. It's an incredible feeling but I couldn't have achieved this without the help of so many people. They know who they are, I have hugged them a lot.
So what's been going on? I went to by first GRL in October, it was an incredible experience and I met so many awesome people! Fingers crossed I'll be able to return next year.
The second book in the Homecoming Hearts series, Spark, came out on November 14th, telling the story of Joey and Gabe.
Tomorrow, the follow up to Glitter on the Garland, Sparkle to the Season, will be available for FREE! It's the finale to Matt and Aedan's story, so it you liked the first book, be sure to check it out.
The third HH book, Burn, will be released on Jan 3rd. If you want to be the first to see the gorgeous new cover, make sure you're signed up to my newsletter!