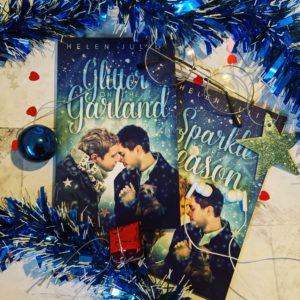 April 10th, 2017
So, it finally happened. I got married to the love of my life – woohoo! It was a wonderful day, everything ran smoothly and we were blessed with the weather. I couldn't be happier.
Now all the madness is over, I am so happy to be back to reality, and a great deal of that is centered around my future book plans.  My biggest challenge right now is organising the first print run of Glitter on the Garland. That means readers will be able to order physical copies themselves off of Amazon, but I will also have a good number to take with me to the shiMMer book signing on July 1st.
Of course, Alyson Pearce from Between the Lines Editing has actually been doing all the hard work getting the manuscript properly formatted for printing.  I've just generally been the bewildered one answering her questions and trying to make myself useful! Printing books is complicated.
I am still hard at work on A Ballad of Confetti, Cake and Catastrophes It's been slower going compared to the last book, but that's only to be expected as last time I had several completely free days over the Christmas break, but before the wedding I was forced to abandon writing for a good ten days whilst I got everything in order! Once the book is complete though, I will be releasing it as an ebook and paperback via Amazon, and an ebook via Smashwords.
I've also, tentatively, been looking into recording audio books. This is if anything an even more complicated and involved process. But it's a really popular medium that people love, and I really excited to hopefully commit to recording some of my books in the future.
Finally, I have added a new section to the website titled Events. Here, you can keep track of where I'll be making appearances at conventions, conferences, book signings and more! I already know of a couple more events that I will be adding to the calendar, so as soon as I have confirmed dates, I'll make sure the information is updated.
For now though, I need to get back to Nicholas and Fynn, and business of their first kiss…