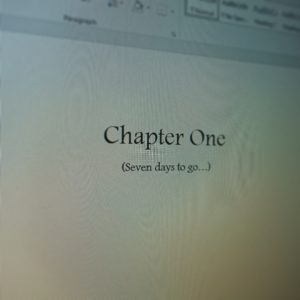 Well, where to start?
Okay, let's begin with this year's events (so far!) that I've been lucky enough to book myself a place at.  First of all, I will be attending Euro Pride Con in Berlin, June 23rd-25th.  I'm just going as a reader to this, but then the next weekend on July 1st…I'm attending the shiMMer signing event in Birmingham as an AUTHOR!  That also means I will have paperback copies of my books to sign, but more on that later…  The week after that, I will be attending London Pride for the very first time, and I can't wait to get my party on for that!
However, the most exciting event that I have confirmed a spot on, is the incredible GayRomLit (GRL) in Denver, Colorado, October 19th-22nd – EEEKKK!!! I managed to snag one of the very limited Supporting Author places, and I couldn't be happier.  I will be doing signings and have swag and might *even* get to take part in a panel. We shall see!
If you will be attending any of these events, PLEASE let me know and make sure you come over and say hi!
In other news, as I am in the final run up to my wedding (just over two weeks to go as I type this!) I got inspired to write a different book to the one I was intending to do next.  My wedding themed RomCom A Ballad of Confetti, Cake and Catastrophes should be out by April!  I'm already on Chapter Five, and have started talking to Natasha Snow about the cover.  See the "My Books" section for the blurb!
I am going to begin printing paperbacks with this release, and I will also do a run for Glitter on the Garland too.  I'm not 100% sure how these will be distributed yet – whether just via this site and at cons, or on Amazon too.  But as soon as I know, I'll let you guys know too!
Right, I best get back to writing…oh, and wedding planning!  Not much left to do now!